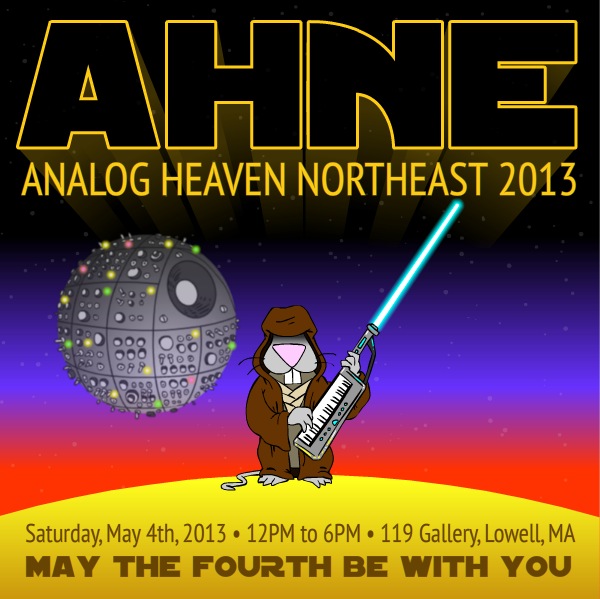 Analog Heaven Northeast Meeting

Organizer:
Eric Crawley
Time
Saturday, May 4th, 2013
12PM to 6PM
Location

119 Gallery

in Lowell, MA

A $10 donation would help will help support the gallery and their mission for the arts.
Mailing List

The AHNE mail list is created to help organize details such as who will bring what gear for maximum diversity.

List archives, subscription requests and web-based admin requests are available

here

.
What to bring

Synths (please consult the mail list)

Keyboard stands and tables (only a few tables are available at the gallery)

Extension cords and power strips

Audio cables, small mixer and headphones (or speakers)

Camera
Performances

8-10PM
A schedule for performances in the evening will be worked out during the afternoon
Video mixing will be provided by Dr. T
Food
We will break for dinner at 6pm

Some soft drinks will be provided
Misc


Analogue Heaven North East 2011. from Attack Sustain on Vimeo.




AHNE 2011 from Dave Lovelace


AHNE 2010 from stretta on Vimeo.